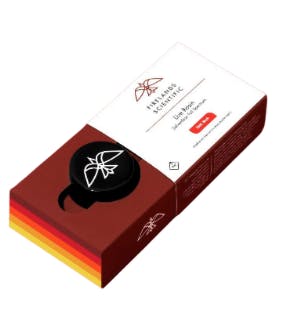 Brand: Firelands Scientific
Salty Watermelon | Live Rosin
Lineage- Alien Rift x Watermelon Zkittles Primary Terpenes: Limonene, Myrcene, Caryophyllene Firelands Scientific's Solventless Concentrates (i.e. Live Rosin) is consciously crafted in small batches using zero chemicals or solvents to produce a cleaner, high-quality solventless concentrate. Truly "Full Spectrum," Live Rosin contains the full terpene and cannabinoid profile unique to the cultivar used, accurately representing the profile of the strain. Upon harvest, "Live" plants are immediately frozen fresh to preserve the phytochemical properties, then washed in ice water to separate the trichome heads from plant material. The resulting Ice Water Bubble Hash is dehydrated and mechanically pressed to extract the oil from within trichome heads.
Effects
Energetic
Happy
Creative
Focused
Inspired
About the brand :
Firelands Scientific
Firelands Scientific is a cutting-edge medical cannabis company that combines the best of nature, science and technology to provide patients with natural alternatives to modern synthetic drugs. Our rigorous cultivation and processing standards ensure consistent and reliable cannabis products that earn the confidence of physicians and patients every day. At Firelands Scientific, we have one goal: To provide patients with the highest quality, natural sungrown medicine.