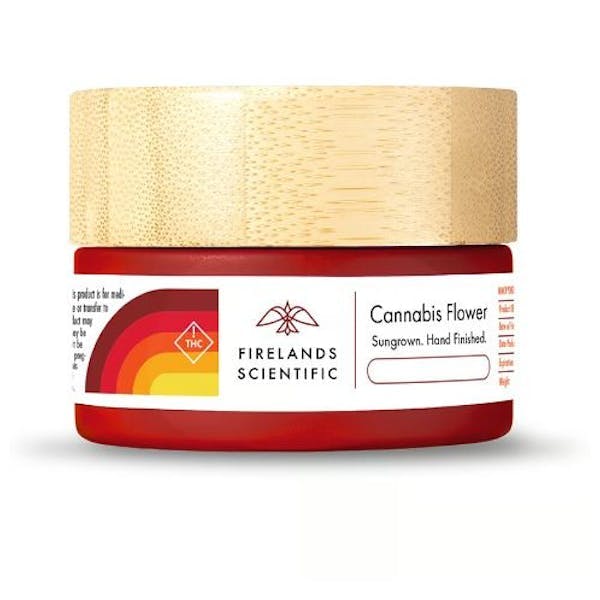 Brand: Firelands Scientific
GP-20
Hybrid Lineage: The Y x Snowman Top Terpenes: Caryophyllene, Limonene, Linalool -- Sungrown cannabis grown in Ohio's only full-glass cannabis greenhouse! We combine cutting-edge technology with the power of natural sunlight to nurture our terpene-rich cultivars to their best expression. Premium flowers are carefully selected and slowly cured before being hand-finished and finally presented in a reusable glass jar. The jar's frosted coating protects the flower from light degradation, and the transparent bottom allows patients to preview the contents before purchasing.
Effects
Calm
Happy
Relaxed
Energetic
About the brand :
Firelands Scientific
Firelands Scientific is a cutting-edge medical cannabis company that combines the best of nature, science and technology to provide patients with natural alternatives to modern synthetic drugs. Our rigorous cultivation and processing standards ensure consistent and reliable cannabis products that earn the confidence of physicians and patients every day. At Firelands Scientific, we have one goal: To provide patients with the highest quality, natural sungrown medicine.