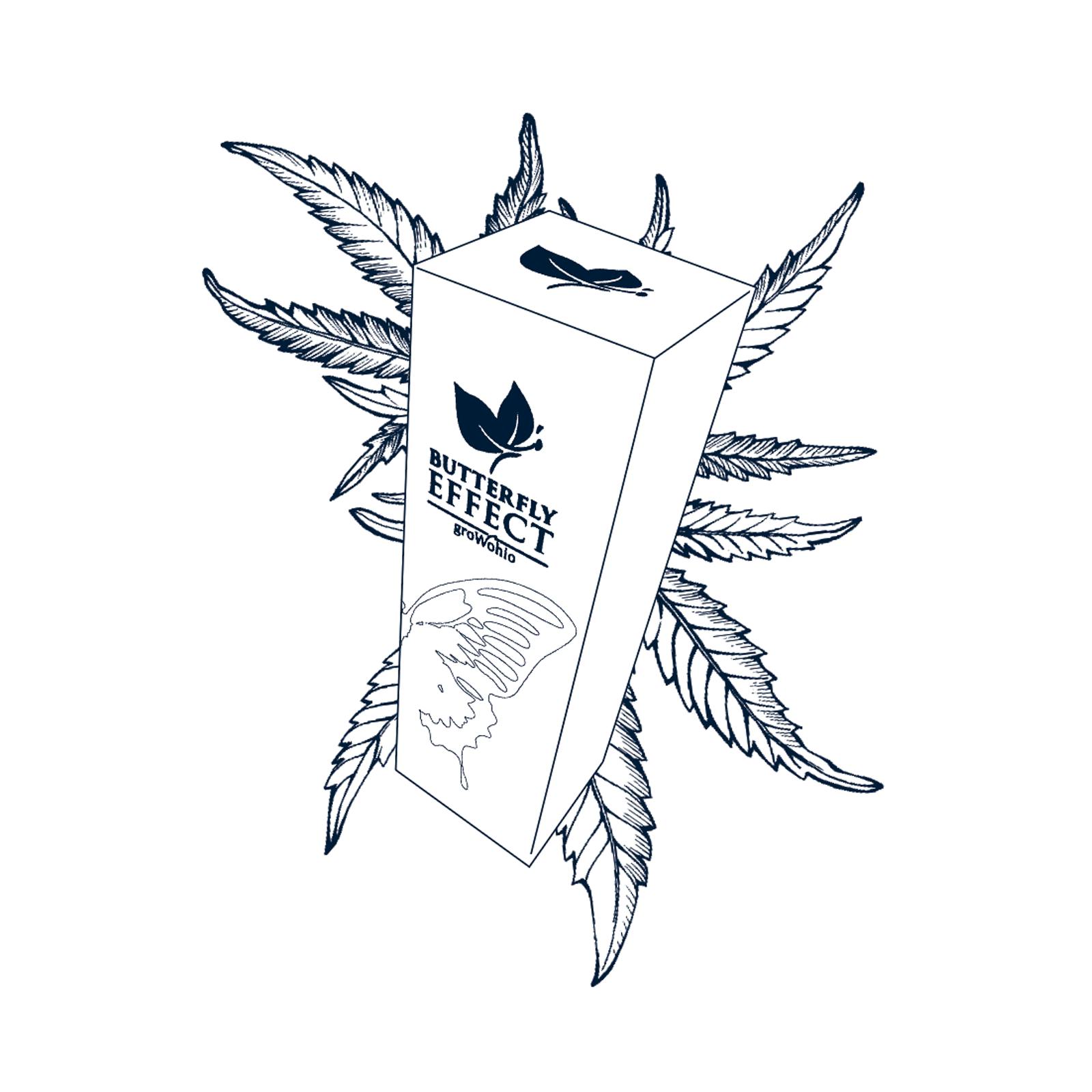 Brand: Butterfly Effect by Grow Ohio
1:2 CBN:THC Sleep Tincture
120 doses per bottle 1 dose= 0.25ML 1 dose= 3.67mg THC, 1.83mg CBN Butterfly Effect's 1:2 CBN Tincture is the perfect remedy to help ease you into a relaxing state. We utilize a rare minor cannabinoid, CBN, to pair with the THC for an enhanced effect. Using no alcohols or ethanols, we focus on an all natural approach to our tincture in our natural blend. 220mg CBN / 440mg THC made with Full Spectrum Premium Cannabis Oil for rapid onset and the best THC access. *Shake before using. Refrigerate after opening.
Effects
Calm
Happy
Relaxed
Energetic
About the brand :
Butterfly Effect by Grow Ohio
Butterfly Effect is closely associated with the work of Edward Lorenz, American mathematician, and meteorologist. Butterfly Effect is the idea that one small change can make bigger changes happen. Grow Ohio applied this theory to the approval of House Bill 523. The creation of the Ohio MMCP was a small change that allowed Ohio Cultivators and Processors to develop and bring new products and alternative solutions to market for patients in Ohio. The effects of this change created a ripple of big and small changes across our state. We wanted our brand to represent the positive impact of those changes. And Butterfly Effect was born.